Garage Door Motor Repairs in Perth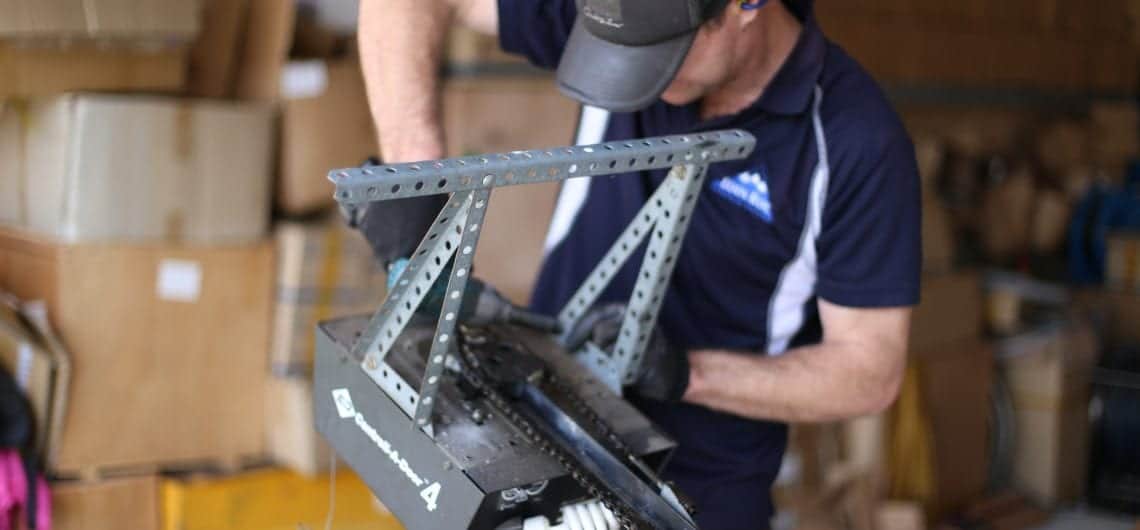 Garage door motors & openers will likely need to be repaired at some point, and that type of repair should be left to a professional like the ones you'll find at Eden Roc.
However, before your garage door gets to the point of needing a repair, you can take some preventative measures yourself!
Is Your Garage Door Opener Working Properly?
Your garage door is composed of springs, tracks and other parts that work together to make a garage door opener function properly, but you're probably unsure of how to check the health and quality of each individual part. That's OK; that's why we're here!
We first suggest ensuring that all of the screws and other parts are tightened properly. Then, open your garage door halfway by hand and release it. If your garage door opener is in good condition, the door should hold itself in the same position as you left it. If the door begins to close, or there are extraneous noises, then it's time to take a look at possible issues.
Common Garage Door Opener Problems
To prevent the parts inside your garage door opener from becoming worn down too quickly, lubricate them with oil occasionally, and increase the lubrication if you hear squeaking or grinding. We suggest first cleaning them with a standard household cleaner to ensure there is no dirt or debris inside the equipment and then using an oil-based lubricant.
Aside from lubricating, try to follow our simple three-step check as often as once a month to prevent costly repairs:
Visually inspect all of the hardware. This means all of the mounting, cables, tracks, supports, belts and so on. Tighten, adjust and do a general assessment to be sure that, first, everything is secure and in its place, and, second, nothing looks as if it needs to be repaired.

Ensure that the cables connecting the opener to the electrical outlet are not frayed and that they are properly connected and secure. While you're doing an electrical assessment, try taking a look at your opener's battery backup (if there is one) to see if it needs to be replaced, as well as the auto-reverse system. This is the system in place that ensures the door will stop closing if anything passes through the two electronic eyes. Sometimes they need to be realigned, cleaned or even replaced.

Check and replace the batteries in your remote control or keypad. Oftentimes the garage door opener issue has to do with the remote and not the actual opener itself.
When to Call a Professional
If one of the tracks becomes damaged or appears to become damaged, we suggest calling a professional. Sometimes a track that has not been properly installed and aligned can lead to problems with a garage door, and the solution requires a qualified professional.
The same goes for garage door springs. While springs don't need to be replaced but once every five to seven years, if you think the issue with your garage door opener is due to a problem with the springs, you'll want to entrust the work to garage door servicemen.
Not only will they be able to quickly and efficiently identify any problems, they'll be able to perform routine maintenance and checks on all other parts to give you peace of mind.
Perth Garage Door Services
Looking for spare parts for garage door openers in Perth? We've got you covered. Eden Roc keeps an impressive stock of garage door spare parts in store and online.
Our team is also highly qualified, skilled and experienced and has the full backing of a professional garage door service, repair and install company. Eden Roc has great relationships with the opener manufacturers and is one of the best choices for Perth garage door opener repairs.