Perth Garage Door Company – Should You Choose Eden Roc?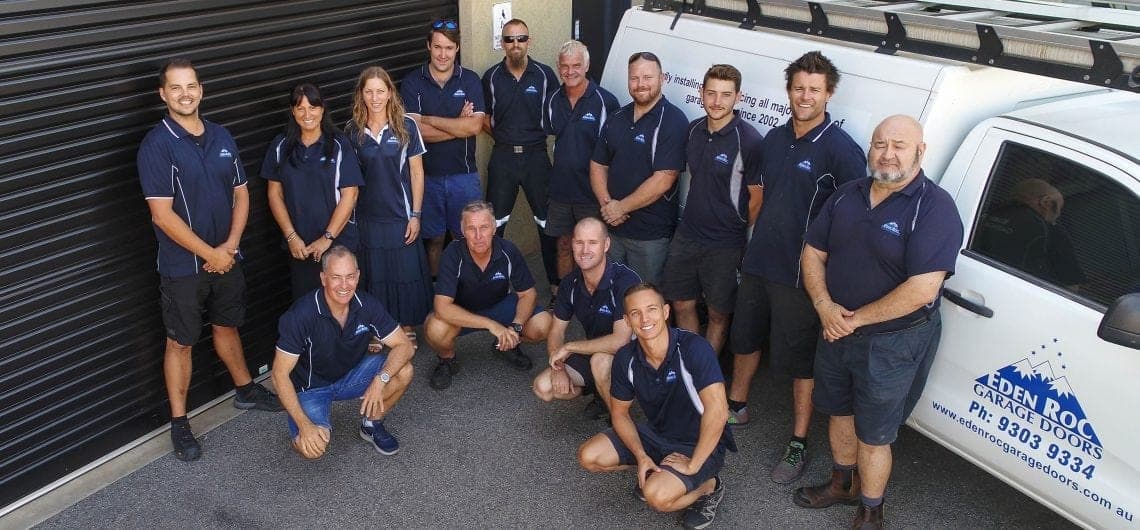 A garage door is a long-term investment. They add value to your home, improve street appeal, protect your home from the elements and serve as the main entrances for many homes and businesses in Perth. With this in mind, you need reliable, trusted and seasoned professionals for your garage door repairs and services. Eden Roc Garage Doors has proudly serviced and repaired all types of garage doors since 2002. With years of extensive industry experience, we have the tools and expertise to handle any garage door service, installation or repair job.
Why Choose Eden Roc?
As your premier garage door company in Perth, Eden Roc has deep roots in the community. In fact, their installation team has a combined 40 years of experience in the industry. From garage door sensors and tracks to railing and panels, the team is committed to excellence in all repairs, replacements and modifications. They also have a comprehensive gallery showroom in Wangara, with a fully staffed office to meet customer needs. Eden Roc even specializes in emergency garage door repairs for all Perth homes and businesses. This includes, but is not limited, to:
The team offers a comprehensive checklist of repairs for wooden, aluminum and steel roll-out doors. This includes checking garage door motors to ensure optimal functionality and performance. Eden Roc also check to see if your door – its railings, wheels and panels – are properly aligned across the board. Eden Roc can replace any outdated or non-functional garage door parts, components and accessories. We also ensure proper connectivity with wireless remote controls, car remotes and even CCTV alarm systems. With guaranteed and reliable services, customers in Perth are always in good hands with Eden Roc.
Services
Eden Roc features a wide array of garage door services for Perth homes and businesses. This includes repairing or replacing springs, tracks and lining. We inspect all parts of your door with a strong eye for detail. This helps us pinpoint and resolve all issues, while restoring normal function and performance for your garage door. Our company continues to receive stellar industry ratings and customer reviews. In fact, online reviews are a great source of referrals – and Eden Roc has built a strong customer base over the years. With quoting and consultations, customers in Perth are assured true value and expert services. This includes, but is not limited to:
Modern garage doors with remote-controlled openers are a great convenience. However, they can be dangerous if not maintained and serviced regularly. According to the Australian Garage Door Association (AGDA), garage door motors/openers should be serviced every six months as a minimum. Eden Roc checks all garage door motors to ensure correct and safe operation. We also repair, replace and install new remote controls for these openers.
Springs
Spring tensions must also be checked on garage doors. In fact, springs play a major part when opening and closing garage doors. While springs will naturally lose some tension over time, Eden Roc can prevent additional strain on door motors and premature failing. The key is to ensure proper balance with spring tension.
Maintenance
Regular garage door servicing in Perth is important. This includes weather-proofing, which helps protect doors from inclement weather and harsh elements. Full diagnostic testing is also needed to ensure your door opens and closes correctly. The expected lifespan for a garage door is 15-25 years, while the span of a motor is 10-20 years. With this in mind, customers need regular maintenance to ensure garage door longevity and stop problems before they occur.
For more information or to schedule a garage door repair assessment, simply contact or visit:
edenrocgaragedoors.com.au