Common Garage Door Problems and How to Check Them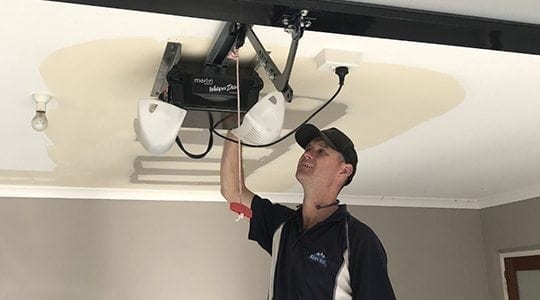 Many homeowners face problems with their garage doors not functioning properly. Rather than installing a completely new garage door set, they can look out for a few common problems and fix them in the early stages. Regular inspection and maintenance is the best way to avoid more damage and costly repairs.
Visual Indicators of damaged garage doors
If a garage door is in need of attention and repair, the source of the problem can usually be detected by several visual indicators. Having a closer look at what is causing the problem can save a lot of time, money and stress.
Visual clues to look out for:
Rusty or frayed cables
Corrosion is a common factor in damaged garage doors. It's a good idea to regularly inspect the cables. Leaving them to deteriorate will end up being more costly in the long run. Loose wires that unravel or get tangled will also cause problems.
Rusty springs
Depending on the weather conditions in the area, the cables and springs of garage doors could be prone to rust. Sea breeze and salty air contribute to rust, mould, and fast corrosion. Spraying lightly with lubrication or lithium grease often helps protect the garage door springs from damage.
Loose, dented and damaged panels
Dents and cracks in garage door panels are often caused by wear and tear. In fact, about 75 percent of garage door issues we have seen are simply wear and tear related. Having professional help to do garage maintenance and repairs can ensure a longer lifespan of garage doors.
Other factors
While there may not be any noticeable signs of a damaged garage door, it is helpful to stay aware of other factors that reveal a damaged garage door. For example, is the garage door unusually noisy? Does it make any unusual sounds upon opening or closing?
One can also check that there are no unusual gaps upon closure. Is there a visible gap beneath the garage door? This is a common problem which can be easily checked.
Auto-reversing can signal another problem. Ensure that the remote control is functioning normally and that it continues to operate the door consistently, as it should.
Regular Inspection and service will prevent damaged garage doors
In order to prevent unexpected costs, homeowners should not wait too long to check on garage door repairs. Calling professional help earlier will ensure that the problem is taken care of before it's too late.
Identified an issue? What to do next.
Contact a local Garage Door professional. If you're based in Perth, Western Australia call Eden Roc for first-class garage door service.
Eden Roc are here for all of your garage door needs, including sectional garage doors and roller doors, garage door remote controls and garage door motors, you can buy from us in-person or visit our online parts store.
Call us for if you need garage door service and maintenance and we will assist you with the best service available in Perth, Australia.