Troubleshooting Garage Door Openers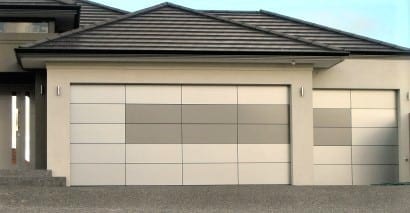 Guardian Garage Doors
One of the most popular brands and models of Garage door motors which have been installed across Perth garage doors are Guardian Garage Door motors. So popular are these motors that they continue to be installed due to their reliability, access to parts and garage door technicians knowledge of this product; its nothing fancy, but it works. The Guardian brand is the world's biggest manufacturer of garage door parts based in China. The Guardian 21230L model of garage door openers have been around since 2010 and to this day continue to prove themselves to be very reliable, heavy duty garage door openers.
These motors may also be branded as Boss, Centurion and Steel-line; that's because individual companies who have used these as their primary garage door openers have placed their names on it. All remotes & spare parts are exactly the same across all these so don't be surprised if you come across these names in your search. Eden Roc garage doors deal directly with Guardian in China and with our industry experience of 15 years and access to Guardian directly, not only do we carry all spare parts for the Guardian brand of garage door openers but our Garage door technicians have taken part in extensive product training to ensure that we can cater for all requirements.
Troubleshooting garage door openers:
I press my remote and just hear a click – Most likely this is a faulty circuit board or receiver.
Door starts to open and only lifts a panel or two off the ground – Try physically assisting the door to open and if this opens the garage door completely, it indicates that the motor force needs to be adjusted. When the door weight increases; usually through everyday wear and tear or change in the condition of the garage door, this can affect the operations of the garage door opener. This is ideally rectified by servicing your garage door and motor or alternatively, the force can be adjusted on the Guardian opener to overcome this extra weight.
The button on the back of the opener will work, but none of my remotes will operate the garage door – This could be a faulty receiver and therefore does not pick up any wireless remotes.
The motor makes a noise but the chain doesn't rotate and the door doesn't move – This may indicate a broken gear assembly. To rectify this issue, you'll have to replace the complete gear assembly.
The motor is making a noise, the chain rotates but the door won't go up or down – Most likely because the garage door has been disengaged. To rectify this, re-engage the garage door rope by pulling it back towards the motor, then run the motor until the chain runs back past the trolley of the motor and you'll find that they 'click' back together. Or alternatively lift the door manually until the chain bullet and trolley meet up.
Eden Roc are located in Wangara and we stock all spare parts for the Guardian garage door openers. Call us on 9303 9334, come in and visit us at 1/5 Quantum Link, Wangara or check out the spare parts shop online.