Commercial Garage Door Openers
Commercial garage door openers are a necessity for the commercial business owner. Eden Roc Garage Doors offers a variety of models to accommodate any need your company might have. Once you know the size, Eden Roc Garage Doors will help guide you through the different options available to help close, open and protect your business.
Please don't hesitate to contact us to find out more about our Commercial Garage Door Openers! You can also give us a call on 9303 9334.
Why should you get a Commercial Opener?
Commercial garage door openers are a must for all commercial garages. Whether you own a small business or large corporation, these devices will allow your employees to access the building safely and securely.
What differentiates your average Roller or Sectional garage door opener from that of a Commercial Door Opener is the added power of its motor. Given their circumstances, the average Commercial Door Opener has to withstand frequent use, the added weight of larger doors and the responsibility to not malfunction or fail on a business that is financially relying on them working.
WHAT SHOULD I GET A COMMERCIAL DOOR OPENER FOR?
A commercial garage door is made to suit the needs of a multi-unit development, apartment building or car park. These hardy Commercial grade doors have been purpose built for specific use in buildings with multiple large entryways. They can be found at offices, shopping malls and warehouses where it can provide storage or work areas with a much higher standard of security than is required for residential units as well as
the added strength to withstand collision where frequent use can increase the chances of an accident occurring.
Our Commercial Opener Range
We offer a wide variety of Commercial Door Openers, including products from Grifco, Merlin, ATA & Guardian.
For more information, read on:
The GRIFCO LR-DRIVE is the perfect solution for commercial roller garage doors, which require more power and durability. It's equipped with a roller door design that can be easily integrated onto any existing structure or frame and operated in low, medium, or high speeds depending on your needs.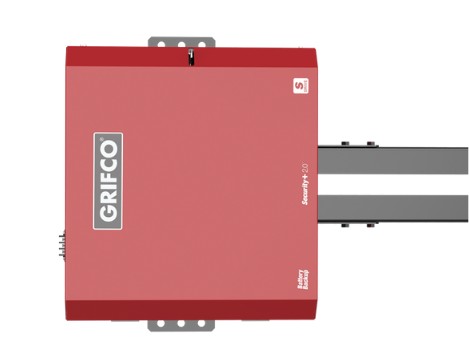 The GRIFCO s-drive commercial sectional door opener is engineered to accomodate a variety of features that have been designed to benefit thriving businesses. With it's DC-motor, in-built back-up batteries, purpose-built gearbox and low-profile design, it's no wonder this Commercial opener has been crowned "The Smooth Operator." And while it's quiet, robust and reliable – these door openers are optimised to be adaptable and unassertive – designed to go unnoticed despite their frequent use as low-maintenance, long- lasting performers.
The GRIFCO S-Drive is an excellent commercial door opener that protects against vandalism or theft and helps save on power costs. We highly recommend it to commercial business owners.
The Grifco LS-Drive is a high-cycle sectional door operator – a perfect fit for commercial use in small multi- tenanted residences and applications. It is extremely durable and consistent, offering users access to MyQ technology add-on features as well as the industry-leading SECURITY +2.0 remote control radio technology. We recommend the LS-Drive in circumstances where frequency of use will be no greater than 50 cycles per day.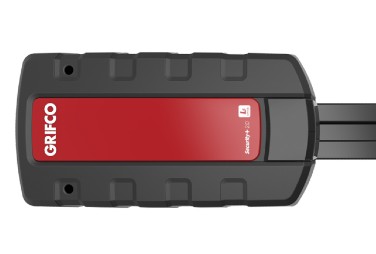 Ideal for high-use commercial and industrial environments, the Command Extreme by Merlin is a premium garage door opener. The Commander's durable motor can handle the significant weight of frequently used, heavy duty sectional garage doors. It also comes with an emergency manual override system, so you don't have to worry about being unable to use the door during a power outage. Not only does it come with 2 Wireless Remotes but you can raise, lower, and open up your heavy duty sectional garage door with the help of MyQ technology, allowing users to automatically operate their Commander Extreme from their smart phones – giving you easy access from both within and outside of your property while also keeping the contents of your business safe.
Smaller and more powerful than it's predecessors, the Axess pro 1505 is a heavy-duty operator with a compact design that provides users with an easily configurable and effective automatic garage door opener. With the new M-ALPS & Logic Control System – no commercial door opener has ever been more equipped for ANY scenario, than the exciting and high-achieving Axess Pro Series opener. Packaged with wired PE safety beams, an inverter driven 3-phase motor (for variable opening and closing speeds) and an optional lockable container box for your console technology – this Commercial Sectional Door Opener has become a premium, industry leading choice for Australian businesses seeking greater protection and safety in the workplace.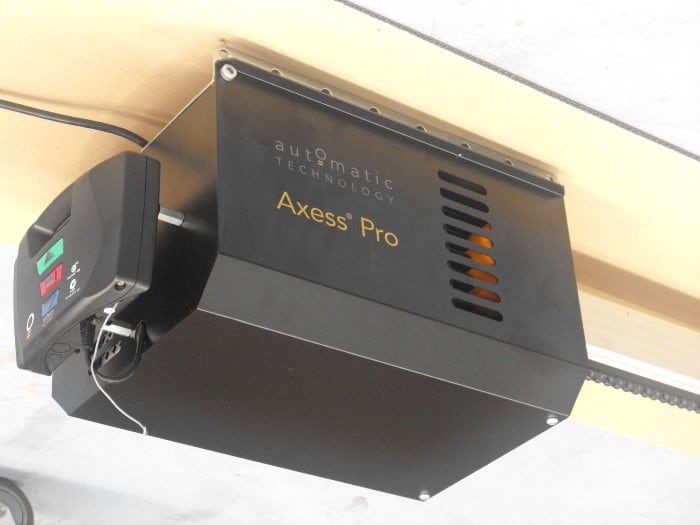 The Guardian RDO-2 Commercial Roller Door Opener is an excellent means to protecting your commercial business from intruders. With it's simple and powerful design these automatic door motors have taken up an essential role in maintaining and protecting Australian businesses from unwanted intrusion and safety breaches – you'll never have to worry again. They come with 5-years warranty on motors and a IP43 dust and water protection rating, protecting them from harsh weather and industrial conditions.
Be sure to speak with a specialist before purchasing so that you can make the most informed and safe decision possible when sizing up the right motor for your commercial premises.
Don't forget that here at Eden Roc Garage Doors, we offer our customers obligation-free quotes on our products, their installation, repair and warranty.