High Wycombe is a suburb of Perth with 12 thousand inhabitants as per the 2016 Census; positioned between Roe Highway to the north, Warton Road to the south, Acourt road to the west, and Garden Street to the west. With both coastal and residential areas within High Wycombe you will find a variety of commercial, roller, sectional, and custom garage doors.
Eden Roc Garage Doors has been installing, servicing, & repairing garage doors in High Wycombe since 2002, and have completed over +131 jobs in the suburb. For new garage doors or to service your existing garage door or motor, don't hesitate to contact us!
Since 2002, We've helped hundreds of High Wycombe residents and businesses;  s
upplying, servicing, & repairing their garage doors!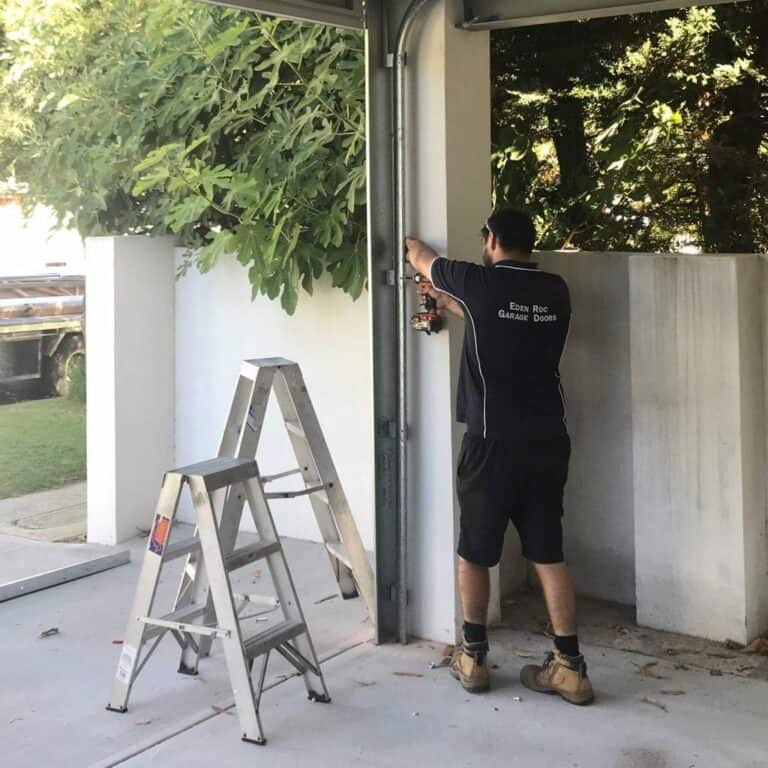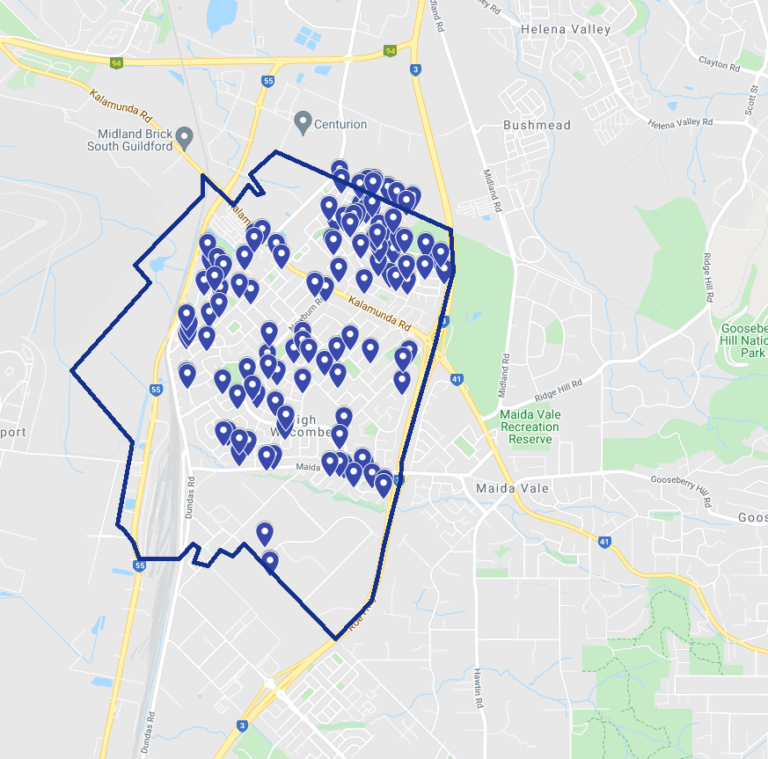 High Wycombe Service Area
+131 High Wycombe Garage Door Service & Repair Jobs Completed
The main streets we have installed and serviced garage doors on in High Wycombe are:
| | | | | |
| --- | --- | --- | --- | --- |
| Cygnet Court | Barbary Road | Brae Road | Citrus Grove | Wycombe Road |
| Chullwyne Mews | Newburn Road | Albemarley Way | Epping Court | Cockatoo Court |
|   |   |   |   |   |
We Provide 5-Star Service
Great company to deal with, from first contact, admin team and installer, we are very happy with our new garage door. Thanks Brad and the team at Eden Roc!
I just had a new garage door motor fitted. The tech turned up right on time ... he gave me a full run down on the warranty, how it operates, what future upgrade options I have etc. Very pleased and highly recommend.
Such an amazing and efficient company to deal with. From the first phone call to the installation of my new roller door motor...everything was so professionally handled. I would not hesitate to recommend Eden Roc Garage Doors.
Top High Wycombe Garage Door Companies
You're looking for the best garage door company to service your garage door in High Wycombe?
Check out our list below for the top garage door companies that you should look to work with to find the best garage door for you, and to keep it in great working condition throughout the years to come.
Yes, we truly believe we are the best garage door company to serve you for all your garage door needs.
Having attended to over 131 jobs in High Wycombe since our founding in 2002; we can assure you that you have seen our work dotted throughout your suburb.
With a 4.9-Star Google Rating, and a 5.0-Star Facebook Rating, we are incredibly confident that you will be thrilled with the products and service we offer.